Unfortunately I no longer have the time or resources to provide any support or updates to demosaver.
about
demosaver lets you run pc demos as screensavers. not all demos will work, so ymmv.
released under the bsd license.
demosaver is no longer available for download
demos, demos, demos ..
demosaver includes a single demo (farb-rausch's fr-019: poem to a horse).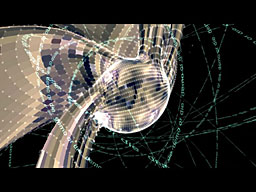 you'll have to download more demos to make full use of demosaver.
any program that exits when you press escape can be used.
screenshots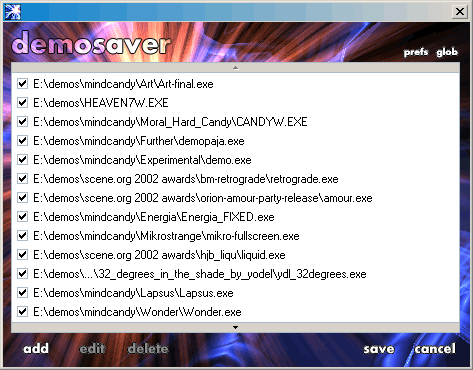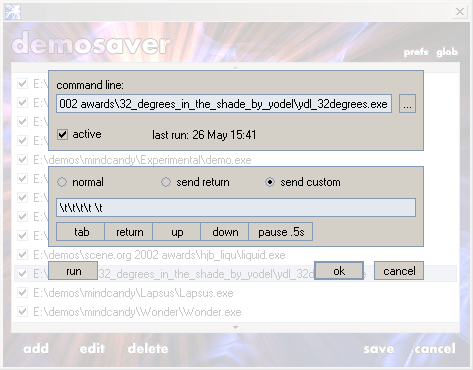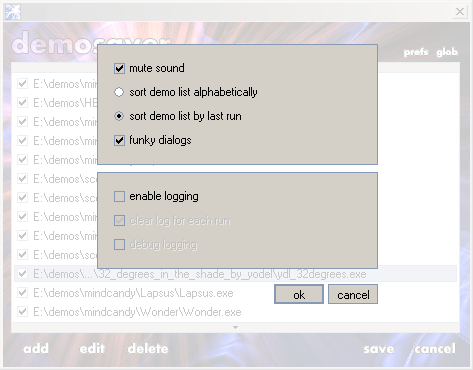 release history
1.0 - 11 mar 2003 - initial public release
1.1 - 12 mar 2003 - fixed preview font loading exception
                  - log file now deleted on startup
1.2 - 13 mar 2003 - fixed bug stopping last run from being updated
                  - added support for sending more that just a return to
                    the demo on startup
                  - changed dialog font back to system default
                  - keeps track of demos that fail and terminates if it
                    runs out of working demos
1.3 - 14 mar 2003 - fixed memory leak in hidden demo
1.4 - 21 mar 2003 - added mute and logging options
                  - misc bug fixes
1.5 - 28 may 2003 - playing around with the gui
                  - fixed premature exiting of screensaver
                  - bundled with fr-019 (with permission)
                  - added "run" option to allow quick testing
                  - better randomization of demos
                  - config now saved in .ini file instead of registry
                  - shipped as installer
                  - fixed windows 98 stupidness